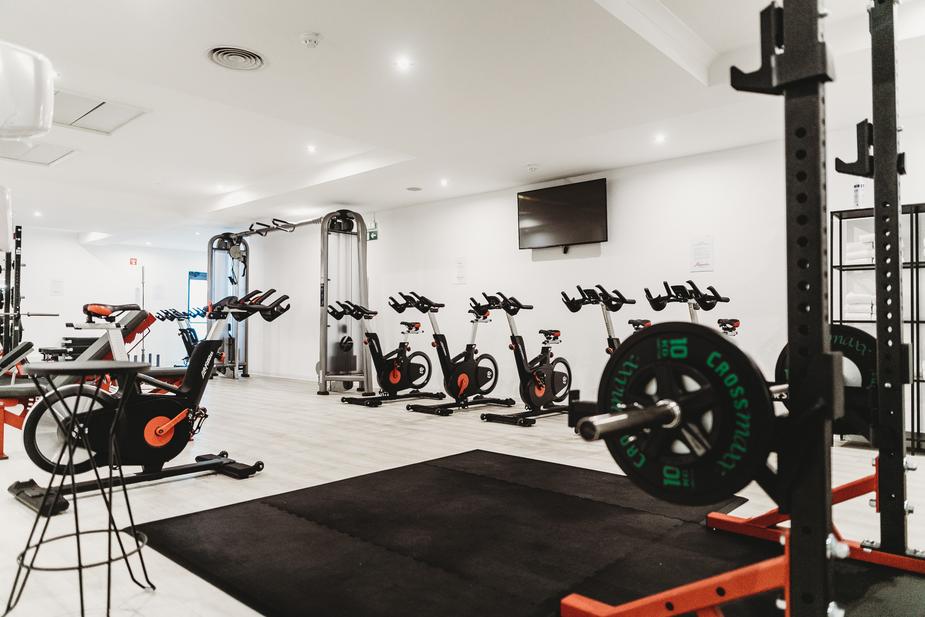 The 3-Page Fitness Website
(Bonus: 7 Online Booking Solutions)
If your website is going to be an effective marketing tool, it needs to be designed to convert traffic into leads.
Anatomy of a 3-Page Lead Generating Website
In general, establishing a presence online is good for your business. However, one of the most common issues that coaches struggle with is a generalized web experience that adds no value to their bottom line.
At a minimum, your website should serve two primary functions:
Add credibility to your brand, and

Allow prospective clients to express interest or initiate the sales process.
Many coaches, especially personal trainers and group fitness instructors, conduct 100% of their business offline. Even though you may work in a gym at a physical location, you can still harness the lead generation power of online marketing to find new clients in your local area.
Website Objectives:
Generate more leads from online traffic.

Automate the booking of consultations.
Here is a simple 3-page website design that can help you streamline your lead generation.
Solution Design:
Home Page

Coaching Packages

Online Bookings
Critical Elements:
Home Page
This is where you will drive all traffic from your online marketing efforts.
A common bottleneck for independent coaches is the tedious task of answering the same frequently asked questions in your direct messages all the time.
When you need to filter through every direct message to decide which inquiries are from legitimate prospects and which DMs are a waste of time, you're not making things easy on yourself. Of course, it is best to be hands on with your lead generation in the beginning, but as you get established an increased volume of inquiries becomes a time killer. Instead, direct all inquiries to your home page where you clearly define your unique value and offer prospective clients an option to find out more details.
Coaching Packages
This is where you productize your service offering and answer more frequently asked questions.
Everyone wants to know how much you cost. You may have variable prices in your business model and customized packages, but those are not scaleable in nature. You can still offer individualized packages to the clients who need a more personalized experience, but if you want to introduce any level of automation into your business you need to establish some standardized services that can sell themselves online.
When you are able to clearly describe what you do and the associated costs the effect is two-fold. First, you allow prospects to qualify themselves, and secondly you can prompt them to take action.
Online Bookings
This page will allow you to integrate a calendar solution to book your consultations.
There are a number of booking solutions available on the internet that will integrate directly with your personal calendar. Some of these solutions even allow you to accept payment. What's important here is that you enter your availability before hand and allow your new leads to book themselves into your calendar.
Here are 7 booking solutions to consider:
Acuity

Calendly

Appointy

Schedulicity

Bookafy

TimeTrade

SimpleBook
Summary
If your offline coaching business is already well established, you may want to consider building a website that will automate the booking of your initial consultations. As a small business owner, time is your greatest asset and your growth depends on building efficiencies into your processes whenever possible.
Nothing Works Unless You Do
You can have the best website setup, but if you are not generating any traffic then the site will be no good. Conversely, if you do a great job on the front end content marketing, leveraging ads, and providing a memorable experience that naturally generates referrals, then you will surely experience the growth you seek in no time.
Have a marketing questions? Ask it in the group!