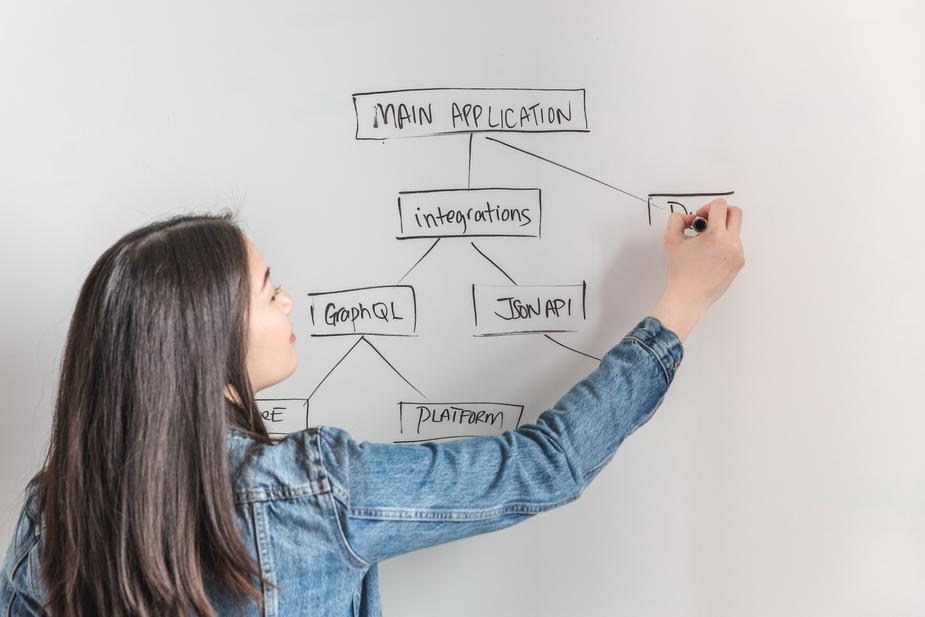 15 Best Marketing Tactics for Coaches
Most coaches running a small business are always looking for ways to find new qualified leads so that they can book more clients. New money coming into the business is essential for both growth and stability. You can never afford to stop filling up the funnel.
Here's what you need to do to attract, engage, and sell your next coaching client.
15 Proven Marketing Strategies for Coaches to Find and Close Customers.
Article Writing
Not everyone has access to a commercial publishing company to publish a book, but anyone can start a blog. Writing online can be one of the most effective ways to build authority in your industry, create an audience, and generate leads. Do not be intimidated by writing. As long as you have something of value to add to the conversation, you do not necessarily need to be a great writer. Practice summarizing your ideas concisely. Try to reference data or other reputable sources when possible. Having an opinion is nice, but having facts to support your claims is always better. Finally, remember that the best articles are those that are actionable and memorable.
Networking
You can meet 10,000 people and still have zero valuable relationships. Professional networking is much more than handing out your business card and crossing your fingers while hoping for the best. When you network, you are starting a new relationship with the hope of finding common ground with another person, which will allow you to exchange value over time. Not every person who you network with will be a lead or potential client. Some people might be potential mentors who can teach you. Others could be well-connected individuals who can connect you with your ideal clients.
Enter into every networking interaction with the goal of providing value first. The more you give, the more others will be willing to offer in return.
Live Video Demos
Some people need to "see it to believe it." Luckily, there is a myriad of SaaS products available for connecting online and sharing presentations or demonstrations. Often, a person interested in your coaching program will want to see the type of results you can produce for them before they commit to working with you.
One of the most persuasive ways to illustrate your value is by getting someone on a video call and walking them through your process step-by-step, presenting case studies from past clients in detail. Your prospect will be looking for a transformation. To convince them to work with you, you will need to show them results you have delivered for previous clients.
Promotional Advertising Campaigns
Advertisements come in a ton of varieties and appear on a seemingly endless number of channels. Here is a list of some common types of digital promotions:
Programmatic Ads

Display Ads

Social Media Ads

Retargeting Ads

Affiliate Marketing
Collaborations
You can build your audience from scratch, or you can tap into a community that already exists to share your expertise. Collaborations are one of the fastest ways to build brand awareness. If you choose the appropriate collaborator, you can automatically align yourself with a group of people who have already been qualified as interested in your specialization. This is highly valuable in and of itself. Additionally, a collaboration is a sort of warm referral in the sense that you can be introduced to a new audience by someone who they already know, like, and trust. This is priceless.
Sponsorship
If you are not running an event, it doesn't mean that you cannot be there or join in on the publicity that it receives. Sponsorships come in many forms, some more valuable than others. In all accounts, one brand offers to provide money, access, or materials of some sort to another in exchange for visibility. Sponsorship is a huge part of the sports industry. Next time you watch a game, try to count how many brands you can recognize at the stadium, on the jerseys, or in the media guide. The more creative you can get, the more sponsorship opportunities you can find.
Pro Bono Work
Experience and testimonials are the two most powerful ingredients in your recipe for success. When you first start out, try to find opportunities to work out the kinks in your business process. You will undoubtedly need to refine your process and get a better understanding of the necessary contingencies you should prepare for for during your service delivery. Pro bono work is great for stimulating the growth you need as a new business. Once you have done a great job for your pro bono clients, you will have testimonials to share with your prospects. When captured correctly, a testimonial will be one of your most powerful selling tools.
Conducting Surveys
If you are going to be selling something, you need to know who wants to buy it. Before you spend all of your money on product development, be sure to test the market. Conducting surveys can be truly eye-opening. While you may know what your client needs to achieve their goals, you might not understand what they truly want. It is important to understand how your clients see themselves in relation to their challenges so that you can speak their language and use terminology that resonates with them. A survey could also reveal that you might not need to invest so much into a particular aspect of your offer because the majority of your clientele is not looking for such a solution.
Interviews
One of the best ways to build brand awareness is by sharing your story through public conversation. The most influential leaders in every industry have mounds of wisdom to share and some of them do this regularly during interviews on platforms built by other people. If you want to carve out space for yourself as an authority on a particular topic, take as many interviews with credible hosts as possible. Not all interviews will have millions of viewers, listeners, or readers, but you can encapsulate the authenticity of your value in a few moments spent in front of the right group. With interviews, focus less on the magnitude of your audience and more on the depth of your value. If you can influence one person to become an advocate of your brand, they are likely to magnify your reach by sharing their newfound love for your ideas. Look for opportunities to share your expertise in newspapers, on blogs, podcasts or on YouTube channels that your target customer would likely consume.
Webinars
People have been traveling miles to attend workshops and seminars for years. Now, via the internet people all over the world watch webinars (web-seminars) without having to go to a venue physically. Webinars are an outstanding method of marketing through teaching. There has been an explosion of internet success stories that have been built through webinars. Influencers such as Amy Porterfield (www.amyporterfield.com) have become masters in the art of teaching others online through this medium because it is incredibly effective for educational purposes, especially if you have the savvy to create a compelling presentation.
Email Campaigns
One of the most tried and true methods of marketing online is a simple email. Since social media platforms are ever evolving and the network of choice today may be gone in 6 months, you don't want to try to build an empire on rented ground. Email allows you to directly contact individuals who have expressed interest in your brand. While not every one of your emails will be opened, there is a much greater probability that the majority of your correspondence will reach your audience. Compare this to posting on Facebook or Twitter, where less than 5% of your followers will ever know that you published new content. Email can be extremely powerful when used correctly. However, most people fail to use email to its full extent.
Contests
People love games, and they love winning. You can start a real buzz with contests that promote engagement around your brand. Get people talking about you and sharing your content through the gamification of your brand experience. One of the most common ways of doing this is by holding a raffle and drawing for prizes.
Offline Marketing Strategies
Just because you want to market your services online and deliver training via technology, doesn't mean that you cannot use offline tactics to generate testimonials, refine your process, create new content, develop a passionate following, and grow your business!
A part of the reason why you don't have more clients online is not your fault. Some people are just not used to finding what they are looking for on their smartphone or computer. Go out into the world and build relationships in person that you can then continue to develop online.
Live Events
When people experience your brand live, this can make a powerful, lasting impression. Especially in the beginning, going out into your community and finding individuals or small groups to work with face-to-face can help you generate valuable momentum. Boot camps, seminars, and workshops are highly valuable events that many of your potential clients are already attending. Don't underestimate your ability to generate leads from live training sessions.
Public Speaking
Public speaking has been, and will always be, one of the best ways to build your business as a leader. People are naturally drawn to a compelling story, and if you can master yours, you will be in great shape. Getting on stage is not for everyone, but if you can learn how to package your transformation into a story that is relatable to your audience, you will be able to turbocharge your business. Learn how to share lessons from your experiences that can help your target clients.
Product Development
Believe it or not, the way that you create your offering is a part of your marketing strategy. People are drawn to clear, easy-to-understand offers that align with their needs and desires. When you start out, packaging your services can be difficult because as coaches we often struggle to see the specific gaps that we can fill for our clients. Over time, and after many iterations, you will eventually narrow in on specific results that you can deliver to your clients. You have to continue to grow and evolve as a coach until you can identify, define and solve a specific problem with a specific result. Develop a systematic process for delivering measurable results. Figure out how to turn your service into a product. While you sell services, products generally sell themselves.